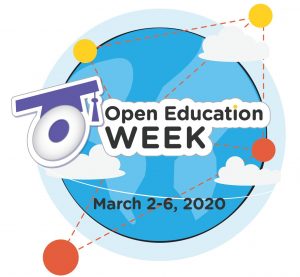 In this world of sky-rocketing costs for students (textbooks being only one of the many budgetary items facing students), integrating Open Educational Resources (OERs) (and other no-cost resources) into your courses can go a long way towards helping students continue, and succeed in, their studies.
On the Douglas College Library Open Libguide site, you can read about and listen to some of the ways OERs are supporting students.
BCcampus has produced the OER Student Toolkit which outlines ways students can advocate for the adoption of OERs at their institutions.
Zero Textbook Cost (ZTC) programs across the world have really begun to make an impact on reducing costs for students.  The Community College Consortium for Open Educational Resources relates some of these Impact Stories told by students in their own words.
Speaking of ZTC, you can learn more about what institutions in BC are doing by visiting the BCcampus ZTC page, or searching for individual institutions' work, for example, the ZTC impact at Kwantlen Polytechnic.
Finally, for a discussion around the pedagogical impact on students through the use of OER, check out Christina Hendrick's post Engaging Students with OER.
Want to know more about how creating, adapting, or adopting OER can support your students?  Email eLearning Support  to arrange to talk to an instructional designer.