Yes, by the end of November, look for the option to assign letter grades to student submissions in the Assignments tool.
When creating your Assignment dropbox, you will be able to select a Grade Scheme for that assignment, just like you do when creating a Grade Item. You will then be able to select the letter grade through a Select box in the Submissions area.
Here's a quick glance at what that will look like in the submissions area, with the letter grade drop-down menu: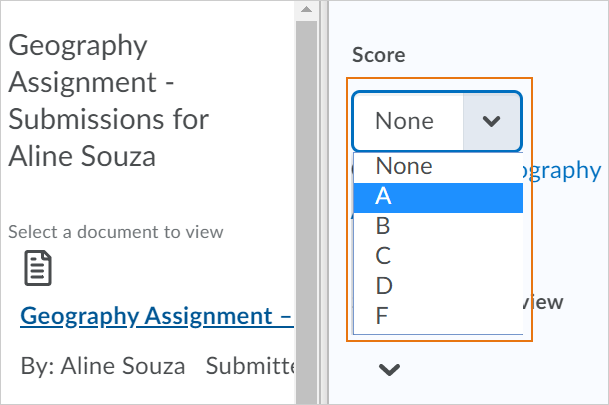 (image from https://community.brightspace.com/s/article/Brightspace-Platform-November-2019-20-19-11-Release-Notes-472497846)
We will post more about this function when it becomes live at the end of November!