I just wanted to take a moment to remind everyone about the D2L Student Guide that is linked from the main Camosun D2L Homepage.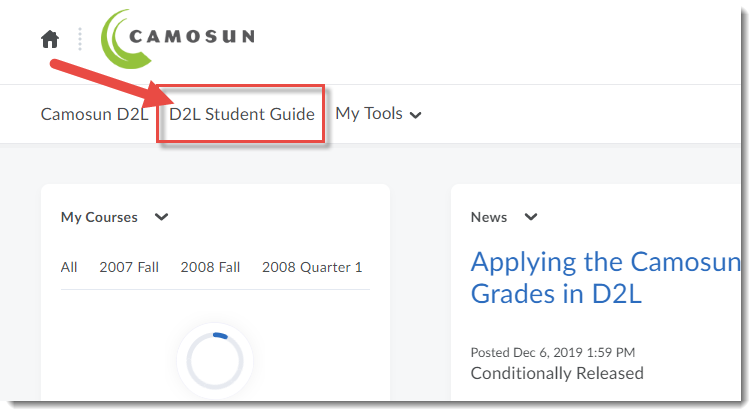 This guide is for students needing reminders and support (PDF tutorials) around using not only the various tools in D2L, but also for using Kaltura, and Collaborate Ultra.   In addition, the guide also contains links to many of the common student services at Camosun, for example, the Library, Learning Skills and the Writing Centre, Counselling Services, etc.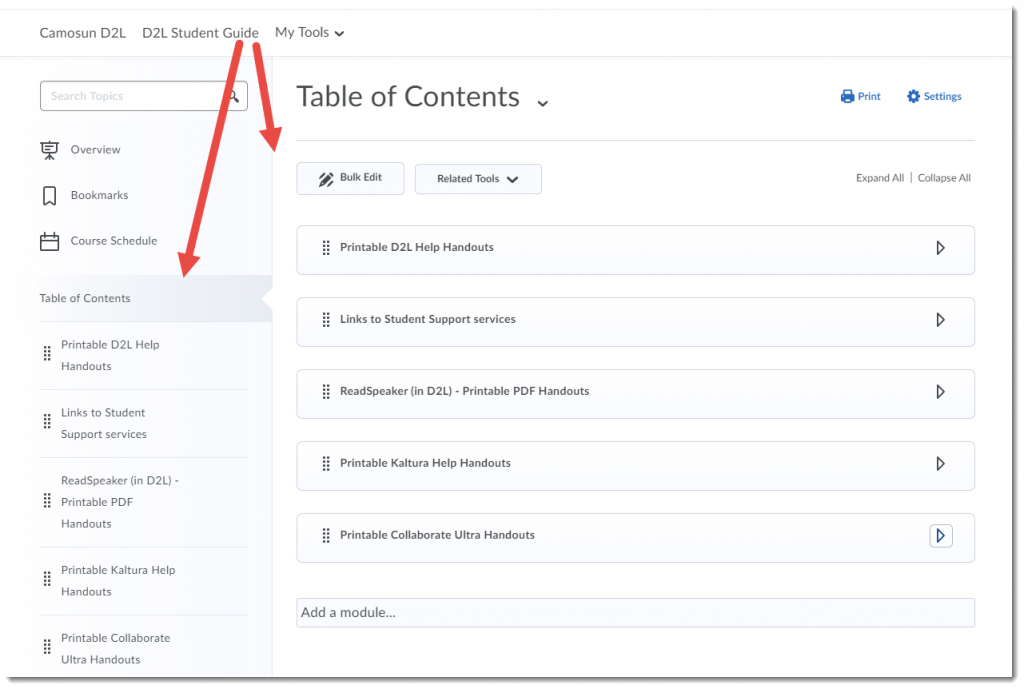 Take a look to see what's there, and make sure to remind your students about this site.
And remember, if your students need technical help with D2L, Kaltura, or Collaborate, they can also contact eLearning Support at desupport@camosun.ca.