T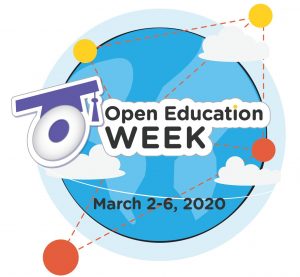 his week, which is Open Education Week as you will remember from my post last week, I will be posting something from the OEWeek2020 universe every day.
Today, I wanted to share a link to  the online webinar Beyond Free: Supporting Social Justice through Open Educational Practices  being broadcast from the University of Colorado, Boulder, featuring Rajiv Jhangiani from Kwantlen Polytechnic University here in BC.  The livestream begins at 1:00pm PST and it's free to register!
There are also many other great events going on today around the world, as you can see from the Open Education Week website, and you should make sure to check out #OEWeek2020 on Twitter to find lots of resources to help you in you search for information about Open Educational Resources (OERs), Open Educational Practices (OEP), etc.
I'll be back tomorrow to share another post or webinar for Open Education Week!