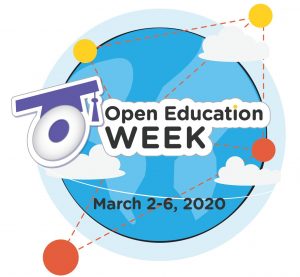 So, today I thought I would share some resources and stories around how people in different disciplines have been using OERs (Open Educational Resources) to support their students.
First up, a PowerPoint presentation on  Creating Content-Based Instructional Materials for English Language Learners, Using Open Educational Resources. from the University of Arizona.  You will find some tips on what you need to think about when creating OER, how to search for existing material, as well as links to the resources created by this group.
Next, a story from a Parker Glynn-Adey, an Assistant Professor at the University of Toronto Mississauga.  In Math professor engages students with an open educational resource,  Glynn-Adey explains the many benefits (not just financial) to students from adopting an open textbook.
In A growing appreciation for open textbooks, Physics professor Michael Chen describes how "what started for him as a way to reduce expenses for students has since turned into an opportunity to create a resource specifically tailored to his teaching situation."
And finally, here are some brief success stories from faculty and student co-authors at Queen's University who have developed their own open textbooks.
Want to know more about how you could create and integrate OER into your teaching, or need help finding OER relating to your discipline?  Email desupport@camosun.ca to book an appointment with an eLearning instructional designer.