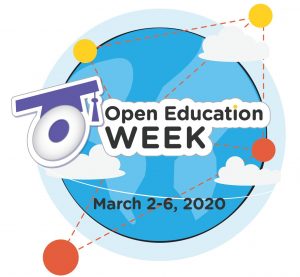 Some exciting news from the creative commons (CC) licensed images front.  The Smithsonian has announced the launch of Smithsonian Open Access, which has moved 2.8 million digital images into the open.
Smithsonian Releases 2.8 Million Images and Data into the Public Domain Using CC0 
Wondering where else you can find CC licensed images to include in your course materials?  Start by checking out the Camosun Library Libguide, specifically the section on Open Culture.   Here, you will find links to a number of repositories containing images that are either CC licensed or in the Public Domain (PD).
Wiki Commons is one of the places listed, and is a great source for PD and CC images.  Just go to Wiki Commons and search for whatever you are looking for.  Once you click on am image you are interest in, you can find the licensing information by scrolling down.  Look for either the CC licence

Or a PD notice

And here is how you can use Google to filter your searches for CC licensed images:  go to Google Advanced Image Search and scroll down to use the "Usage Rights" option to search for copyright-free materials.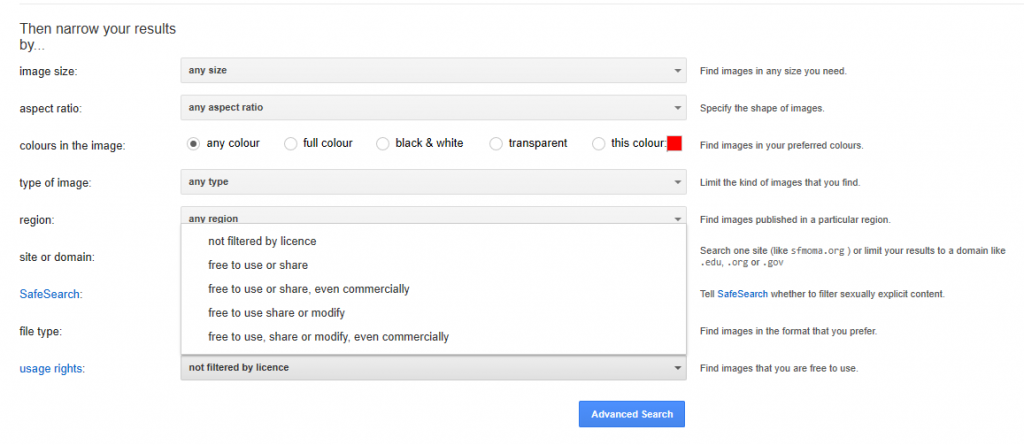 Need more ideas and help?  Contact one of your friendly Camosun librarians, or contact eLearning Support (desupport@camosun.ca) to arrange for a consult with an instructional designer.